Comfort Outdoor Furniture Limited is pleased to present its unique collection of high quality patio furniture. Our patio furniture can enhance the look of your garden, patio, yard, deck or lawn, and provide comfort and style at reasonable prices.
The main products we are offering are aluminum furniture and patio furniture. The aluminum furniture includes aluminum chairs, wicker chairs, aluminum tables, bar chair, etc. Aluminum furniture as our before and traditional products line, they are stackable and light weight so easy for using, it will keep its important and particular status for longer time.
Patio furniture is the second most important part we are supplying. Our patio furniture including patio wicker chairs, patio dining furniture, patio furniture set, patio wicker sofas, chaise lounges, lounge chair, and a lot of furniture fittings, like table tops, patio cushions, planters, etc.
We are trying to satisfy every client with top quality products, to help them to decorate their home, garden, patio, balcony with fashion, leisure and comfort, and we will keep to do the same in the future also. You are welcome to join us!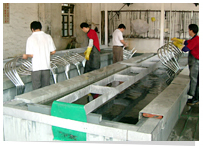 ANODIZE WORKSHOP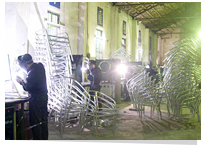 WELDING WORKSHOP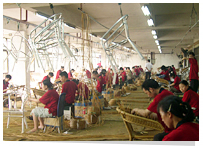 KNITTING WORKSHOP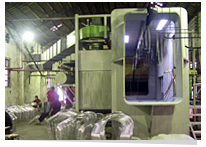 BAKING WORKSHOP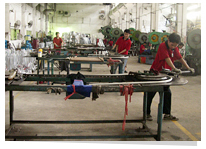 BENTING WORKSHOP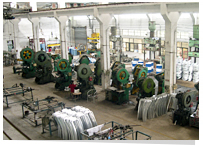 POLISHING WORKSHOP